Many figured that the house is located in the heart of the city with a modern architectural style, where many glasses, huge ceilings are the ideal home as a place to stay. The spacious house with stunning terrace views is everyone's dream.
But it all comes back to you, whether it fits with your personality. This time, I will give you a picture of the house that will inspire you. Listen and select which space suits your personality.
You might think that this is the living room…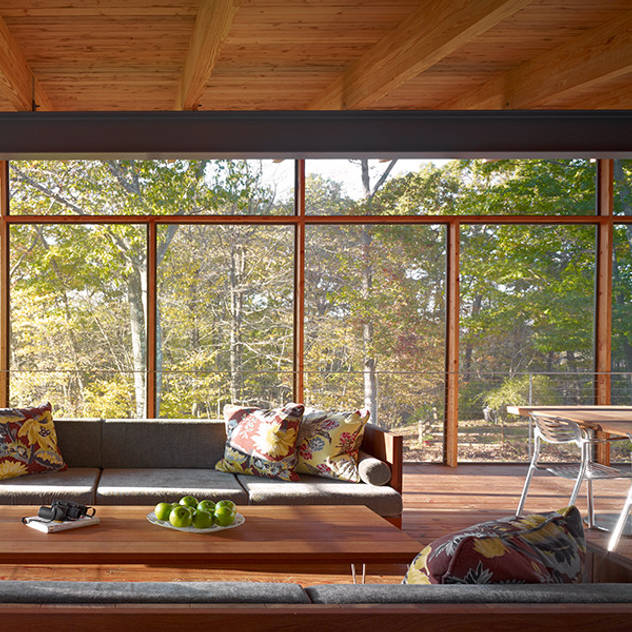 By BILLINKOFF ARCHITECTURE PLLC
… But the truth is the seating on the terrace. A level of comfort tailored to your style, making the terrace a place that offers more things in your life.
Terrace as a banquet hall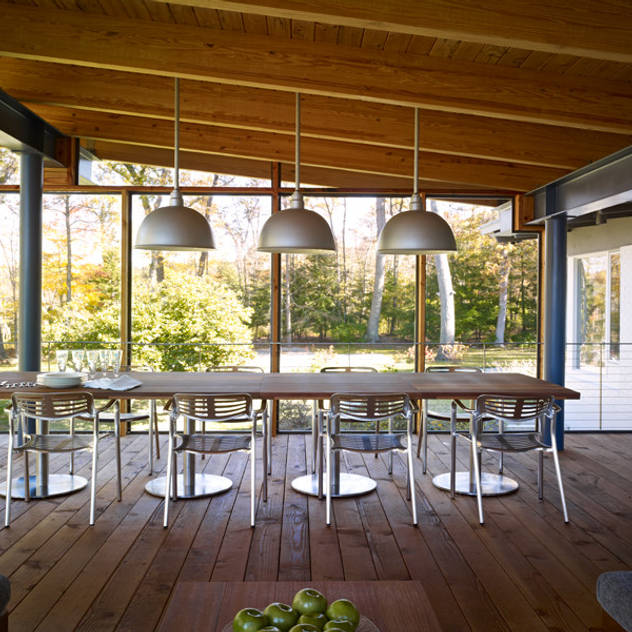 By BILLINKOFF ARCHITECTURE PLLC
The terrace can serve as an outdoor banquet room, where you can add a large dining table and a ready-to-use toaster. Indeed interesting, is not it?
Understand the layout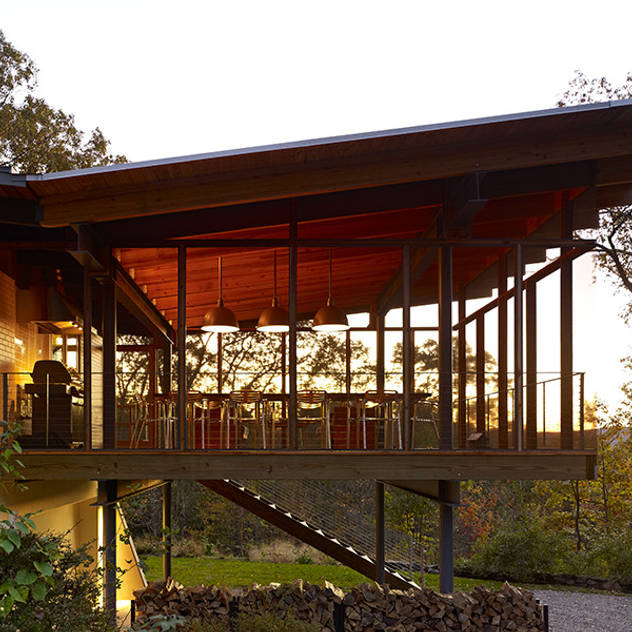 By BILLINKOFF ARCHITECTURE PLLC
By understanding the layout, then you can maximize every existing angle into a beautiful and wonderful place.
Get out of the main room, a hiking terrace with a butterfly roof, a cool place that can be tailored to your style.
Terrace View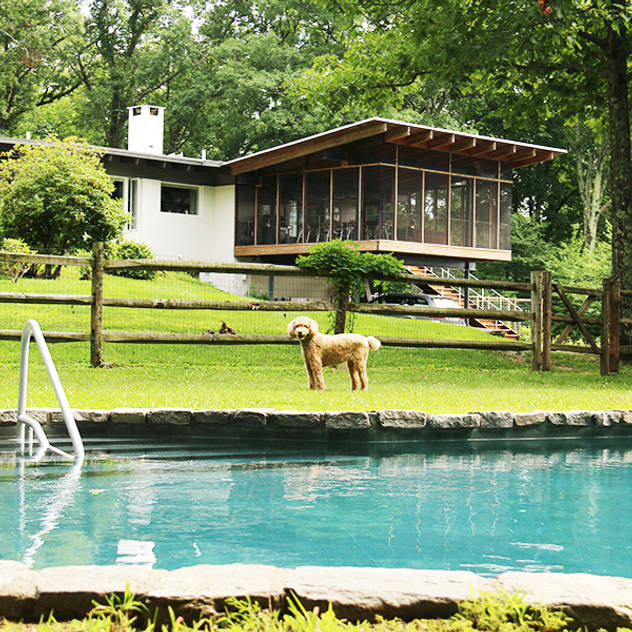 By BILLINKOFF ARCHITECTURE PLLC
The terrace can also be built on the side of your house with a refreshing view of greenery and a beautiful swimming pool.
Classic Style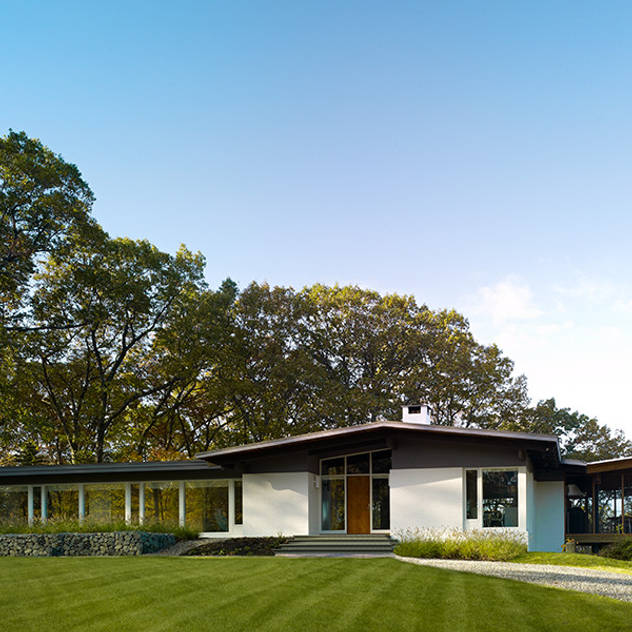 By BILLINKOFF ARCHITECTURE PLLC
Wow! Although there are some modernizations and renovations, this house still has a beautiful view.
Hybrid style like classic and funky style can be one of the ideal home styles for you.
Hybrid style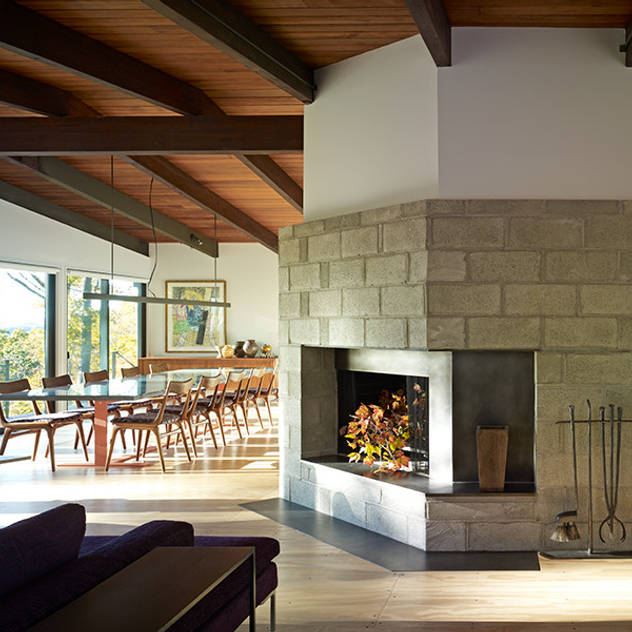 By BILLINKOFF ARCHITECTURE PLLC
The open interior offers a spacious and light feel, an excellent blend of retro and modern touches. Specially equipped with a fireplace, adding to your amazing space.
The design of the fireplace layout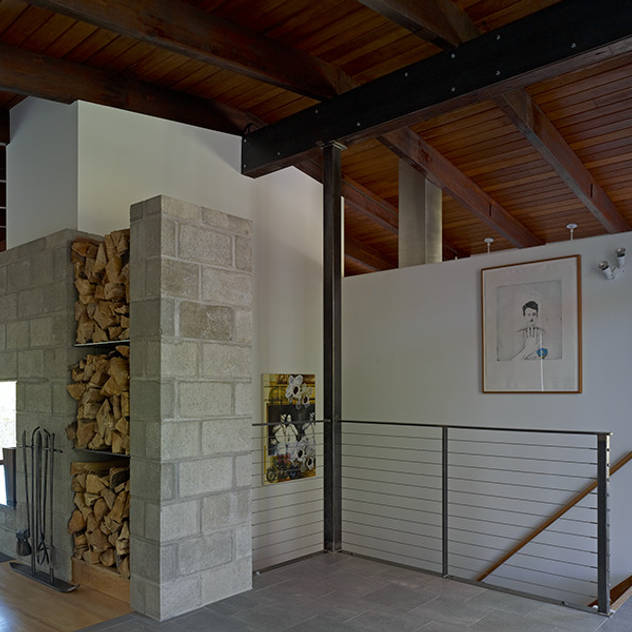 By BILLINKOFF ARCHITECTURE PLLC
The built-in firewood storage area adjacent to the fireplace adds practicality and a little touch of rustic charm to a perfect look to the wooden ceiling.
The Wow Furniture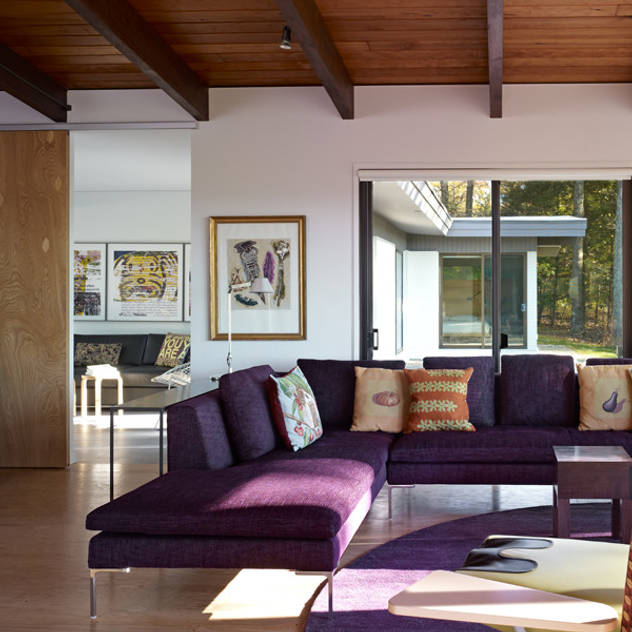 By BILLINKOFF ARCHITECTURE PLLC
There are times when more traditional furniture is considered in a room, to give a slightly more retro and eye-catching impression. It can be inspired by your style that recalls back to the original age of the house. Very amazing.
Why only have one dining table?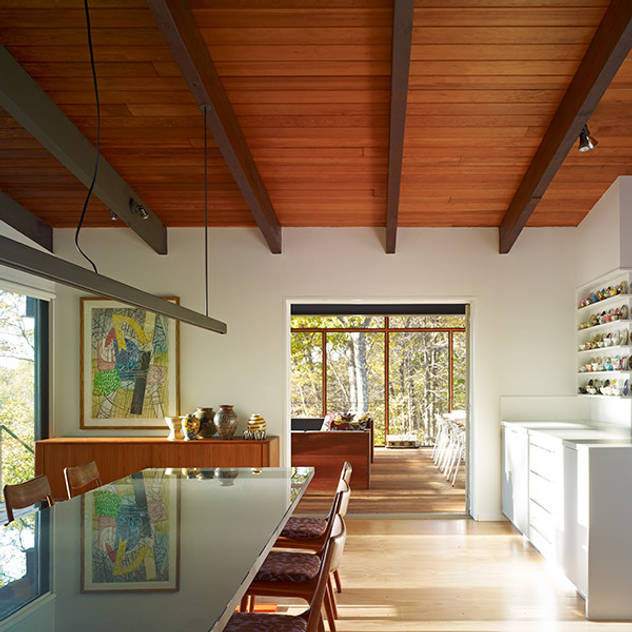 By BILLINKOFF ARCHITECTURE PLLC
With a large place, you can have two. By choosing to have two large luxurious dining spaces, there are plenty of options regarding design dinner locations that can be contrasted with the retro style that looks fantastic.
Practicality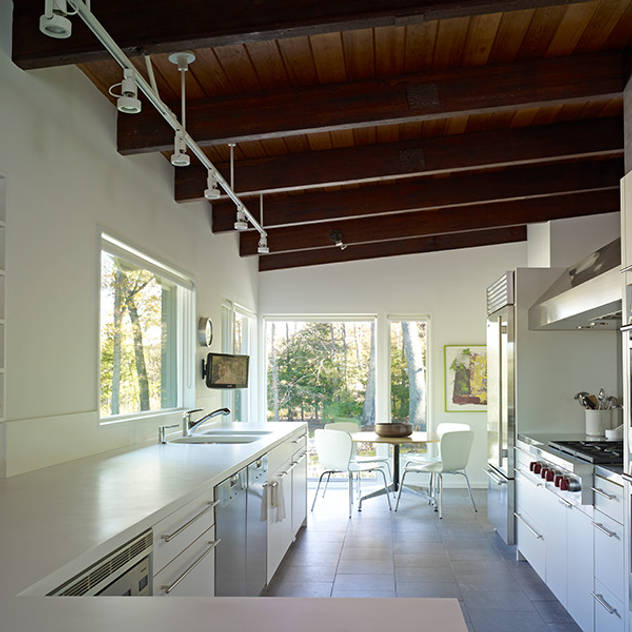 By BILLINKOFF ARCHITECTURE PLLC
White kitchen colour design is excellent because it makes the kitchen more practical and functional flowing into the back corner of the house.
The tile floor is the right material for the lounge. The tile floor is spotless and comfortable. You will greatly enjoy the amazing scenery.
Private room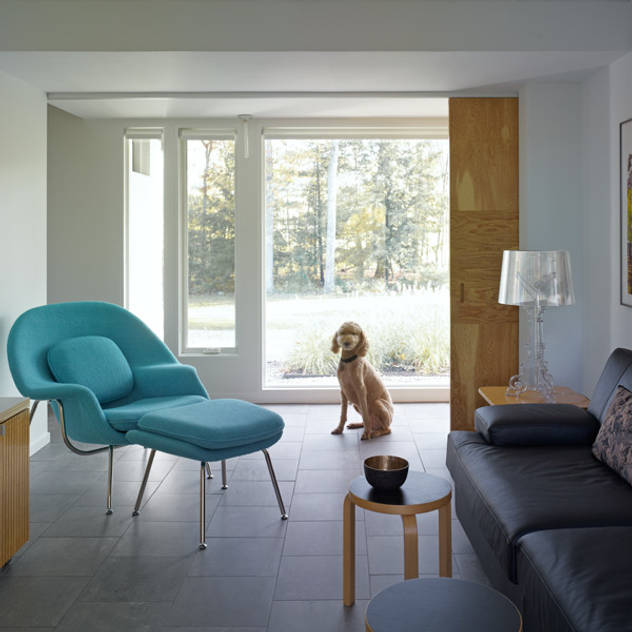 By BILLINKOFF ARCHITECTURE PLLC
In addition to the coveted open living spaces in every home, a sitting area is a place that is more personal and intimate. The sitting area with a great view out is a great place to enjoy private time.
Workaholic style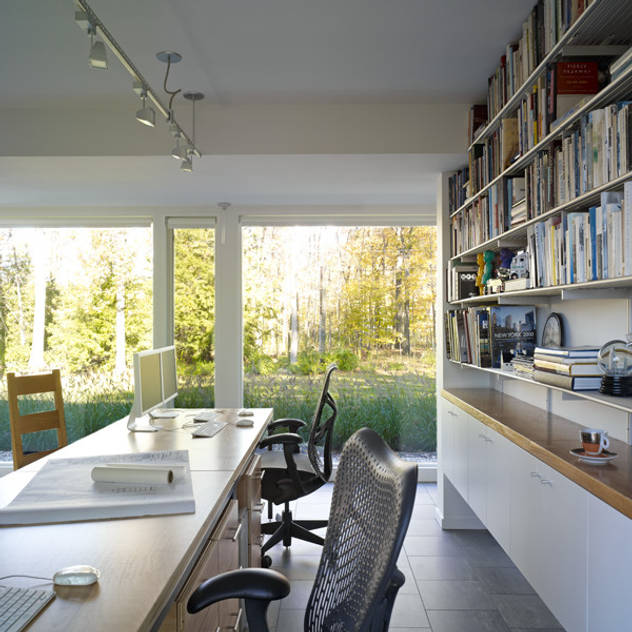 By BILLINKOFF ARCHITECTURE PLLC
For those of you who workaholic, it is straightforward to create a home-style office. This beautiful space is tailored to productivity and casual work. You can use a unique long table to meet your needs. Easy is not it.
Break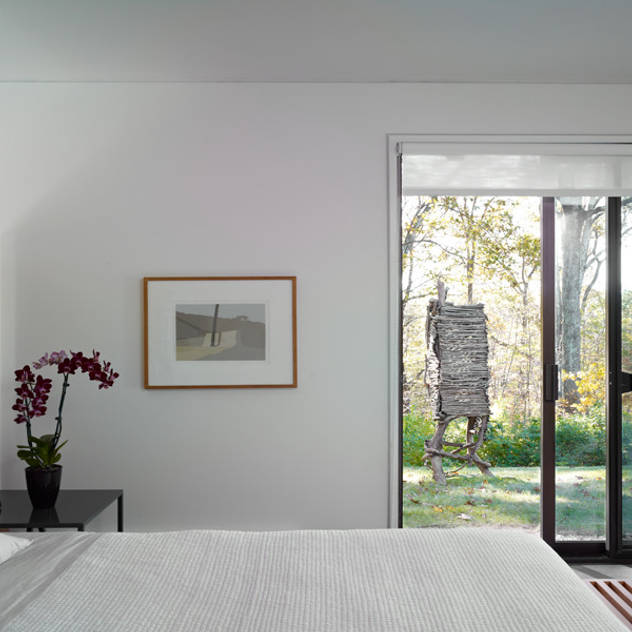 By BILLINKOFF ARCHITECTURE PLLC
How charming and happy to return to the master bedroom. Modernist vibrations are very striking and sweet, with a green landscape makes you break with the maximum and ready to go tomorrow with more fresh and productive.
Fabulous Bathroom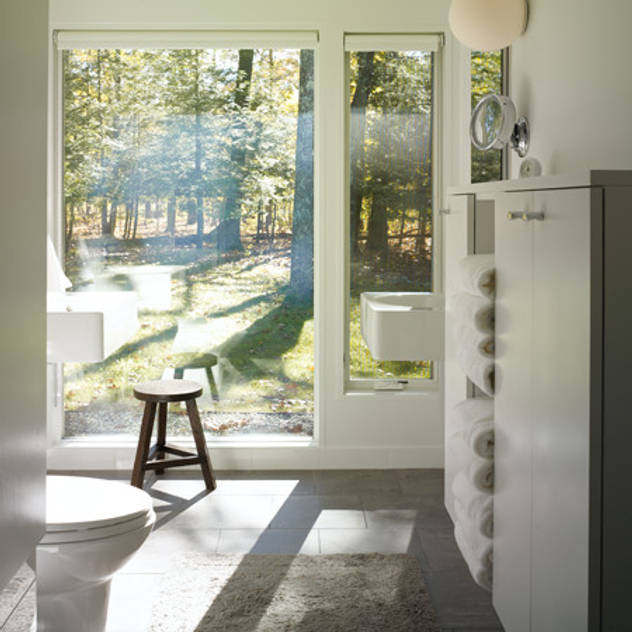 By BILLINKOFF ARCHITECTURE PLLC
Being isolated and private, this house has taken advantage of this remote location, offering unimpeded bathrooms that make the obligation of a morning shower an unimaginable pleasure. The White colour design is mandatory, as no other colour is required with a charming green scene.
For another very modern house, see this article: Contemporary homes that do not skimp on luxuries. Do you want to choose this project?
Read here.. : Have a Better Night Sleep with These 7 Bedroom Upgrades
Hai!! My name is Heidi. I'm the mother of two active children, Anna and Peter, really educated midwives, but a full-time blogger. I met my husband who is passionate parts of my life, amateur photographer, commentator, and moderator.